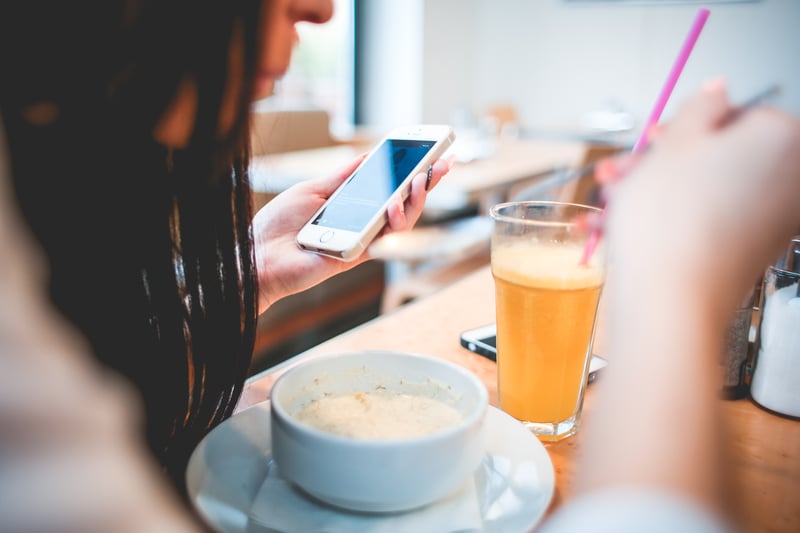 What kind of missions will I complete as a Field Agent?
We have a variety of missions that may be visible on your app at any given time. Our on-location missions may require you to check the prices of items in store and take a photo while remaining undercover. We may also have survey type missions available that you can complete from anywhere.
Before accepting a mission ensure you read the 'Mission Overview' instructions as this will give you an idea of what the mission is and what is required.
What does being a Field Agent involve?
All Field Agents missions are optional so it's completely up to you which missions you complete. Once you download the app and set up your account you will be able to view the available missions within your location. Before accepting a mission you are able to read the "Mission Overview" to allow you to decide if you want to do the mission.
Most of the in-store missions require you to remain undercover. This means you must not reveal yourself as a Field Agent to any staff members and must act like an ordinary customer in store.
How much do Field Agent missions pay?
Missions typically pay between R100 and R300 each. This can be a lot more, depending on complexity. Before you accept a mission, you will be able to see the mission payment in large green text. If the mission requires you to make a purchase there may also be an amount provided for reimbursement, this will be detailed in the 'Mission Overview' instructions. The money you earn is stored in your Field Agent account until you decide to cash-out (withdraw money). There is no minimum or maximum amount required before you cashout.
How do I sign up?
You can create an account with us by downloading the Field Agent App on your Google Play store on your device. Once you have created an account you can sign into the app and start completing missions!
How do I complete a mission?
All available missions are listed on the Field Agent App and are available on a first-come-first-served basis. Once a mission has been reserved by an agent, it is no longer available for anyone else to complete. If the mission is not completed, it then gets re-released for other agents to complete.
If you see a mission that you can complete you can accept it, and you will usually have a 2 HOUR reservation window to complete the mission. You can then go to the 'My missions' tab to see the mission, once at the store/location you will need to complete the mission on your App while you are there, for example the photos must be taken in the App while you are in the mission. On-location missions must be submitted at the location that they were completed. Ensure you read and follow all instructions carefully. Once you have answered all questions you need to submit the mission and wait for the green 'Congratulations' screen to appear before closing the app. Then you're done! Our team will then need to review your submission before it is approved.
Why can't I see missions?
If you have just signed up and cannot see any missions, first make sure you have answered all your profile questions as this helps to be targeted for missions. Please Check that your location is on and that your location settings are set to see missions within 90km from your location.
Due to COVID, 2020 was pretty bad for missions. We are hopeful that 2021 will bring an improved economy and more missions for all of our agents.
Please keep a look out on social media, enable emails in your profile, and notifications in your app settings, and check your inbox and notifications for updates and reminders.
There should always be some non paying missions available for guidance. If you are still unable to see any missions at all, please contact us at agent@fieldagent.com for further assistance.
How do I remain undercover?
It is critical that as a Field Agent you work undercover and discreetly in-store in order to get accurate and unbiased data for each mission. Nowadays it's quite common for people to use their phones a lot including taking photos, so this is not unusual behaviour for a person in a store, however we ask that you do remain discreet and we have a few tips we can share from other agent's experiences, in particular for taking photos in store:
Act like you are texting or using your phone.
Don't lift your phone too far out from your body or make it obvious that you are taking a photo.
Have a reason why you are taking the photos, in case a store staff member notices and approaches you about it. eg: "I am taking a photo of this for my brother's school assignment" or "I am shopping for my mum and am not sure which brand she was after, so I have just taken a photo of it and sent it to her to check it's the one that she wanted."
Although at the end of the day, if the store staff (or any shopping centre staff/security) notice what you are doing and ask you to stop, then you should stop. Please do not proceed with the task, just cancel your mission on the app (you can do this by going to My missions page, then swipe across the mission and click the red Cancel button that appears). You can let us know what has occurred too by emailing us, we would appreciate it.
How do I cancel a mission reservation?
If you need to cancel a mission reservation, please follow the steps below:
• Go to the "My missions" page on your app (accessible from the left hand pull out menu)
• Find the mission you wish to cancel and swipe across the name to reveal a red "Cancel" button
• Please press this "Cancel" button and follow the prompts to delete your reservation.
I have reserved a mission, but I can't complete it until tomorrow and the timer is running out. What do I do?
The reservation windows starts the moment you accept a mission. If the timer runs out your reservation will expire and any data you may have input will be lost. If you know you won't be able to complete the mission in time, please cancel the reservation. If the mission is still available on your app once you are able to complete it, you are welcome to reserve the mission again.
How long does it take for my mission to be approved?
Usually tasks take between a few hours to a couple of days to be reviewed, depending on the nature of the project and the volume of responses received. You can check on the status on your submission but going to 'Account' and then clicking on the 'Earnings' tab.
Approved missions will appear under 'Earnings', missions that are still waiting to be reviewed will appear under 'In Review'. If your mission has been denied you will usually receive a PUSH notification and an email to let you know why, these missions appear under 'Denied'. If you are concerned, please get in touch on email agent@fieldagentsa.com.

Why was my mission denied?
If your mission is denied, you will receive an email explaining why. The main reasons that missions get denied is when data is incomplete, incorrect or invalid. We provide detailed mission instructions to try to avoid these scenarios in the first place and we always try to be fair and reasonable, but unfortunately if we are unable to provide it to our client then we cannot pay you for the task and the data you have submitted gets discarded. If you think something has gone wrong, you can email us on agent@fieldagentsa.com to explain further.
I've requested a cash-out. When will I get my money?
Cash-out requests are processed three times a week. Once your cashout has been processed, it usually takes 2 to 3 working days for the money to reach your account.
How do I update my email address?
If you would like to update your email address, you can do so in the app, under your account settings, contact info. Otherwise, please contact us at agent@fieldagent.com and we can update this for you. Please do not create another account as having multiple accounts is against our terms and conditions and your account will most likely be disabled.
I have a problem or a question, who can I contact?
We're always here to help. You can get in touch with us by emailing agent@fieldagent.com. We endeavour to respond to all queries as soon as we can!
How do I invite a friend to Field Agent?
• Go to the Account section of the app and click on Invite. Share your invite code with friends & family via the platform of your choice (text, email, social media)
• The invite link and code to share appears on the invite page, and is unique to your Field Agent account.
• Share your code by pressing the "Invite Friends" button and select your preferred method of sharing.
• When your friend downloads the Field Agent app by using the link and creates an account, we will automatically link your accounts.
• If your friend downloads the app without clicking on the link, make sure to tell them to enter your invite code in the Invite section of the Field Agent app Add Invite Code.
• Once your friends have accepted your code and created a new account, you will then earn 10% of each approved job they complete, up to R100 per invited friend.

o Examples:

 Your friend is just getting started: When your invited friend earns their first R100 bounty, you get paid R10!
 Your friend is on a roll: When your invited friend has earned their first R500 in total bounty, you will have made R50 from that friend!
 Your friend is legit: When your invited friend has earned R1000 in total bounty, you will have earned your full potential R100 from that friend!

o What's the benefit to your invited friend? They will get the opportunity to also earn money using the Field Agent app you love. We're launching more and more jobs that you can only complete once, but that can also be completed by others in the same store or area as you, this gives you more reason to Share the Code!

• More details:

o Invite bonuses are effective now, and will only be applied to invites accepted and new Agent accounts created after this date.
o Invite bonuses will only be earned by the inviting Agent when the accepting Agent is brand new to Field Agent and has not been operating a Field Agent account previously.

NOTE: There is a 7-day grace period from the date of sign-up for a new Agent accepting an invite to enter the inviting Agent's code